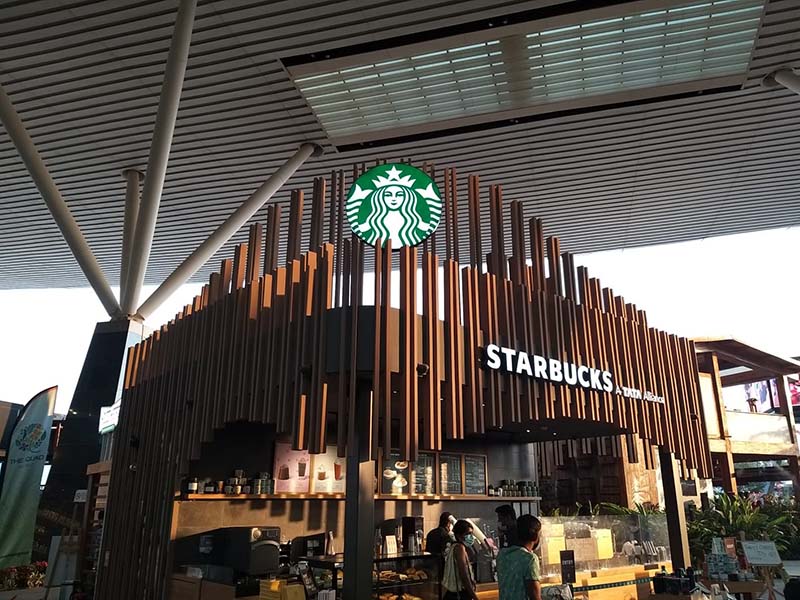 What is WPC decking?
WPC decking, or wood plastic composite decking, is a type of outdoor decking material made of wood fibre and thermoplastics. WPC decking is an ideal low maintenance flooring solution for outdoor spaces, with its premium wood-like appearance, scratch resistance and exceptional durability.
Is WPC decking any good?
WPC decking boards can withstand extreme weather conditions and retain their wood-like appearance for a very long time. They are anti-skid and barefoot safe. WPC decking boards are not susceptible to fading, scratches, warping, cracking, splintering, termites and wood rot and are low on maintenance. 
What is the life of WPC outdoor decking?
Good quality WPC decking boards can last up to 25 years – two to three times longer than natural wood decking. 
How is WPC decking superior to wood decking?
Natural wood decking fades with harsh sunlight and is susceptible to termites and rotting when exposed to weathering. It requires regular maintenance through sanding and treatment with sealants or oil. WPC decking on the other hand withstands extreme weather conditions with good tenacity and does not require any subsequent maintenance. Natural wood deck planks last for 5 – 6 years while WPC planks have a lifetime of up to 25 years.
Does WPC decking require regular maintenance and oiling like wood decking?
WPC decking has very high tenacity and does not fade, rot or crack on exposure to the elements of nature. It retains its wood-like appearance and does not require oiling or sealant coating like natural wood decking.
Is WPC decking suitable for use in India?
WPC decking is durable and resistant to fading, moisture, insects, and rot and is therefore more suitable than wood for use in India. But it is important to choose decking boards of high quality that come with warranty from the manufacturer, as inferior quality products do not perform well in harsh weather conditions.
Where can WPC decking typically be used?
WPC decking is ideal for use in exterior and outdoor spaces of residential, commercial and public areas. They are ideal for courtyards, poolside, terraces, pathways, patios, roofs, outdoor gyms, parks, and children's play areas in hotels, restaurants and offices. WPC decking can also be used to create raised garden beds, planters, and other landscaping features.
What is WPC decking price in India?
WPC decking boards are available from Rs. 250 onwards per square foot. Installed with a framework, accessories and installation services, cost starts from Rs. 350 per square foot and upwards without taxes.
Who are the reputed WPC decking manufacturers in India?
There are several brands of WPC decking boards available in India, few offering the required quality to withstand Indian weather conditions. Everwood WPC has been a pioneer and leading supplier of premium quality WPC products across India for the last 10 or more years. Everwood decking boards have unmatched material density, product quality and weathering capability.  Everwood products are specifically formulated and tested for diverse Indian tropical climatic conditions. Everwood WPC also offers a diverse product range and product customization for large project requirements. 
 How is WPC decking installed?
Everwood WPC outdoor decking system is designed for ease of installation and long term life. Unlike conventional wood decking that is screwed or nailed down in most cases, Everwood WPC anti-skid outdoor deck planks are fixed to the sub-floor on an aluminum framework with concealed stainless steel or polyamide clips, allowing the WPC planks to expand and contract with temperature variations. There is no need for use of dangerous nails, screws or exposed fixtures, making Everwood WPC decking exceptionally barefoot safe.
 What is capped or co-extrusion decking?
Capped WPC decking board is a co-extruded material with an inner composite core shrouded by a high density outer shield core. The inner core is a combination of hardwood powders, 100% recycled HDPE, filling, binders and additives that is co-extruded and capped with an outer shield layer. Both the core and outer shield are co-extruded together simultaneously through a mould.
Why should one use capped WPC decking?
Capped WPC decking boards have improved characteristics over conventional WPC products. The outer shield core provides better appearance. They are far more UV resistant and less susceptible to fading or discoloration and thus have higher weathering capabilities. The material is less prone to scratching, staining or mildew and hence needs much lower maintenance. The result is improved strength and resilience to weathering and a better wood feel over longer periods of time. 
Summary
This page contains a list of questions and answers related to Everwood and WPC products.