Enhancing Wood Composites With Unmatched Durability And Performance In Extreme Weather Conditions

Durashield is Everwood's game changing co-extrusion technology that delivers an exceptional combination of aesthetics and product performance. In comparison to conventional standard WPC, Durashield co-extrusion products are a lot more attractive, exceptionally durable in exterior weather conditions and highly resistant to fading and scratching.
Everwood Durashield products have an inner standard WPC core, secured by a high density polymer capped outer shield layer that displays premium appearance coupled with remarkable long term performance.
Inner standard WPC core: The inner core of Durashield products are made from a composite combination of hardwood powders, 100% recycled HDPE, filling, binders and additives.
Outer co-extruded shield: Durashield products have an outer capped layer co-extruded along with and encasing the inner core giving the products more premium aesthetics with far greater long term durability.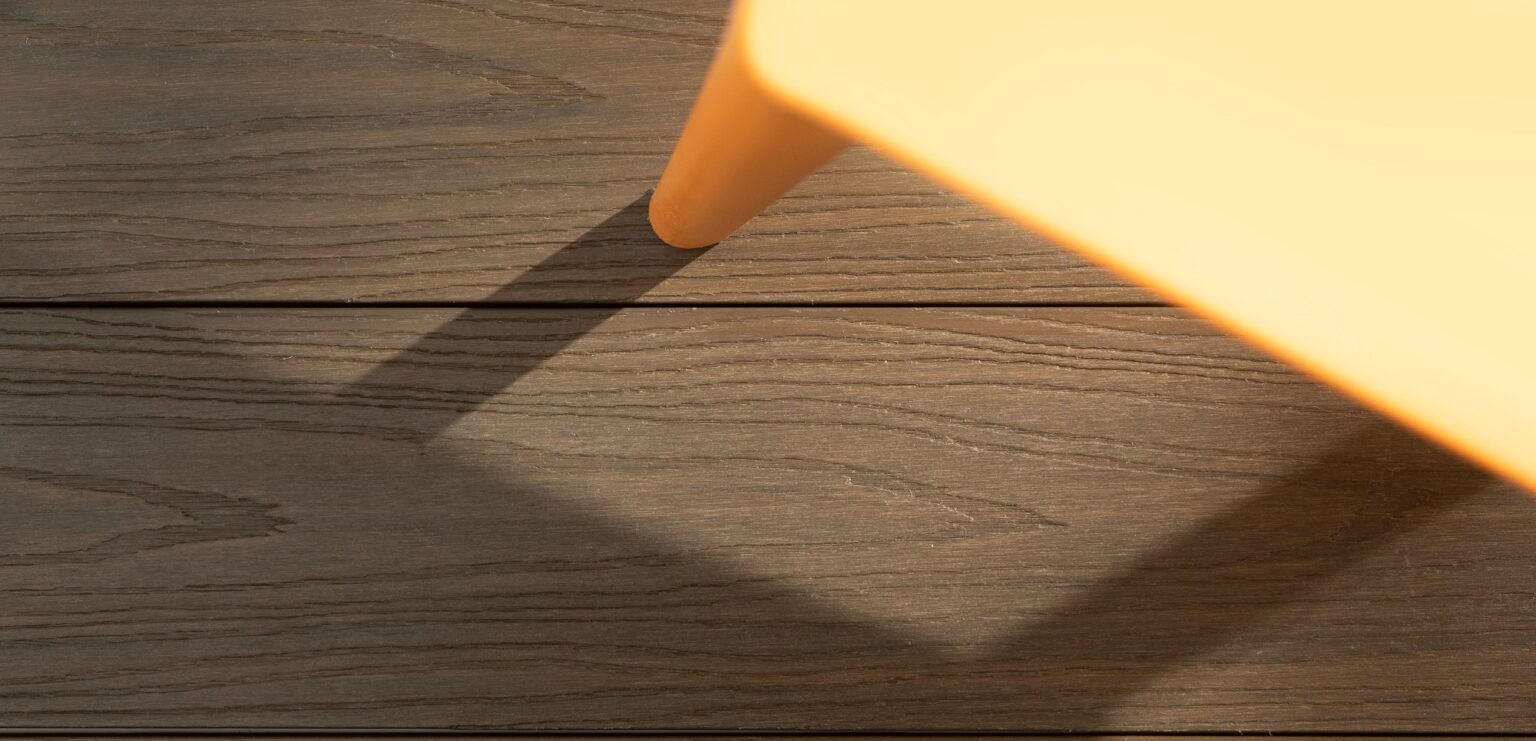 Why Use Co-extrusion Technology Durasheild
Ultra good looks: Durashield products look far more premium and beautiful when compared to standard WPC products especially in outdoor decking & exterior cladding applications.
Ultra durable: The co-extruded outer cap layer makes Durashield products far more UV resistant and less susceptible to fading or discoloration, delivering much higher weathering capability.
Ultra low maintenance: Durashield's outer layer encasing standard WPC core makes the products less vulnerable to scratching, staining or mildew and much easier to maintain.
The Difference - Co-extrusion WPC Vs Standard WPC
Co-extrusion WPC, capped WPC or second generation WPC is different and a technological improvement from Standard WPC, also referred to as first generation WPC. Co-ex WPC is designed with an outer cover layer that is bonded to the inner core during manufacturing. The inner core is a blend of wood and plastic, co-extruded and capped with an outer shield layer to ensure the final product is very strong and resilient to weathering, while maintaining a better wood feel over a longer periods of time. The process of co-extrusion involves use of a non-organic surface material with antioxidants and UV inhibitors to cover and protect the inner core.
WPC products that are co-extruded are much better with increased performance and durability of the products with lower maintenance. While the cost of co-extrusion WPC products are marginally higher by about 25% when compared to Standard WPC, the trade of in terms of better looks, exponentially better performance and durability with much less maintenance makes co-ex WPC a far better choice specifically for WPC outdoor decking and WPC exterior cladding.