Everwood WPC -
Uses with Endless Possibilities
Everwood WPC is an exceptionally versatile material, opening up design dimensions unlike any other. Multiple products from one material support boundless architectural solutions for different exterior and interior applications. Floors, walls, ceilings, facade features, pergolas, gates and a lot more. Limits exist only in your mind, the possibilities with Everwood are endless.
WPC Wall & Ceiling Cladding
Everwood WPC cladding characterises beauty & durability to perfection. Displaying the most natural premium wood aesthetics with unparalleled weathering capabilities for exterior cladding, Everwood WPC wall cladding panels retain their vibrant colours and finish for an exceptionally long lifetime. Everwood exterior cladding panels are the ideal architectural solution for facades, walls and ceilings creating an aesthetic, weather resistant and insulating envelope around the building to withstand weather extremes and increase the lifespan of the building's exterior.
Exterior facades, ceilings, soffit surfaces, false or suspended ceilings, prefab buildings, shelters, roofing, ducting, casing, partitions & signage.
WPC Outdoor Decking
Everwood WPC outdoor decking combines aesthetics, with exceptional durability & low maintenance to perfection. Our WPC decking planks exhibit the appearance of prefinished wood, with a weathering capability far greater than any natural timber. Resistant to fading, staining, scratching, fungus, splitting, cracking and rot, Everwood WPC deck planks unlike natural wood, do not require any maintenance of regular sanding, oiling, sealing or termite treatment. Everwood decking is cost effective with low lifetime costs owing to no maintenance over it's lifetime.
Exterior & outdoor decks, poolside, terraces, pathways, courtyards, patios, balconies, outdoor gyms, parks, children's play areas, industrial use.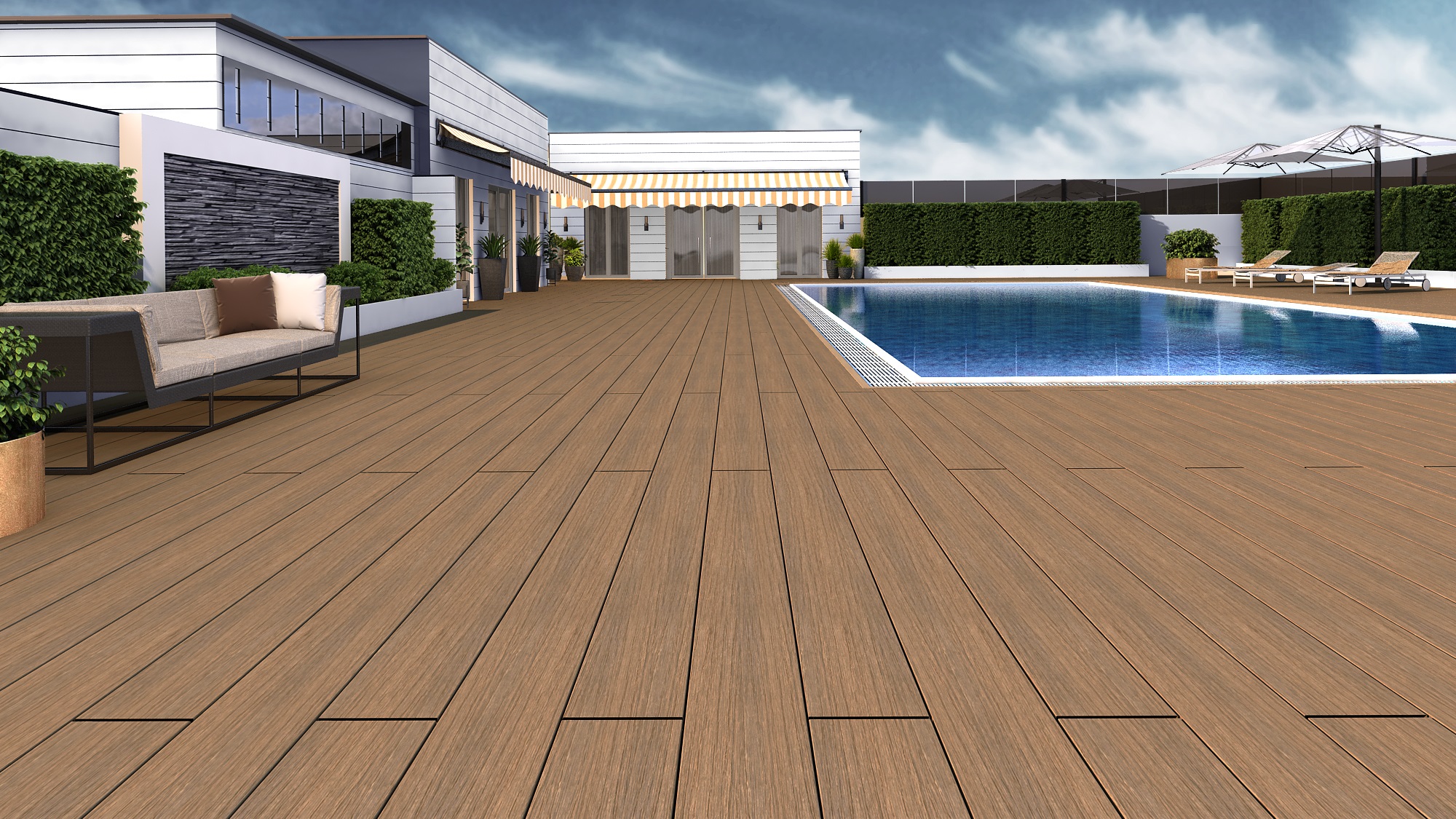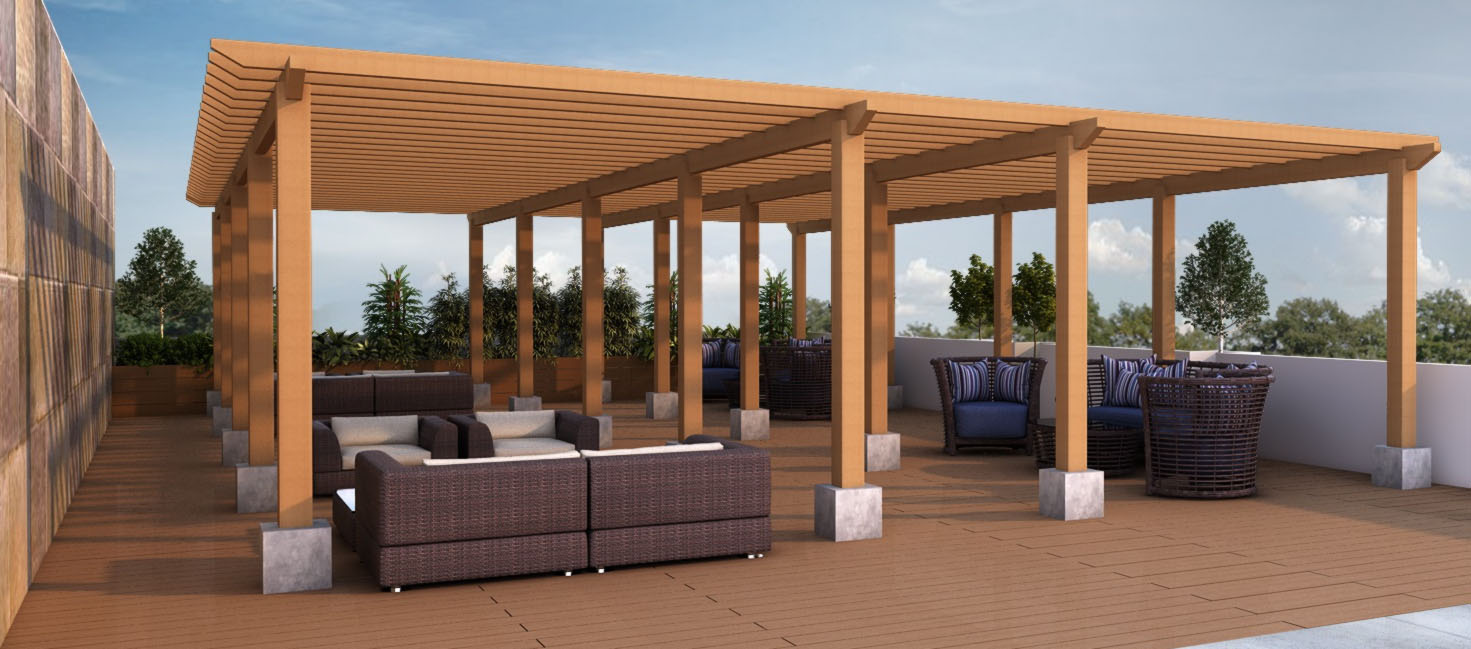 WPC Pergolas & Fins
Everwood WPC pergolas & fins profiles characterize prefinished wood looks with outstanding durability for different exterior and interior architectural designs. Displaying natural colours and texture of wood, Everwood pergola profiles are far more highly weather resistant than natural wood or metals in exterior conditions, being an alternative for other traditional exterior & interior decor material. Everwood pergola sections are durable, high strength and lightweight making them ideal for exterior applications, requiring very low maintenance with no painting, sealing, coating or termite treatment.
Garden & terrace pergolas, gazebos, balcony & sit out extensions, passageways, cantilever extensions, sunscreens, facade fins, horizontal rafters, elevation features & green houses.
WPC Railings & Louvers
Everwood WPC railing & louver sections display high quality wood finishes for a choice of exterior and interior architectural options. Exhibiting natural wood colours and textures, Everwood sections are highly weather resistant compared to natural wood or metals in exterior conditions. Everwood sections are exceptionally high strength, durable and crack resistant for railing, screening and louver applications. Being anti-corrosive, they require very low maintenance with no painting, sealing, coating or termite treatment.
WPC Railings & Louvers Uses
Balcony, deck, terraces and sit out railings, sunscreens, visual screens, partitions, duct & chute coverings, casings, vertical & horizontal louvers, suspended louvers, fencing & landscaping.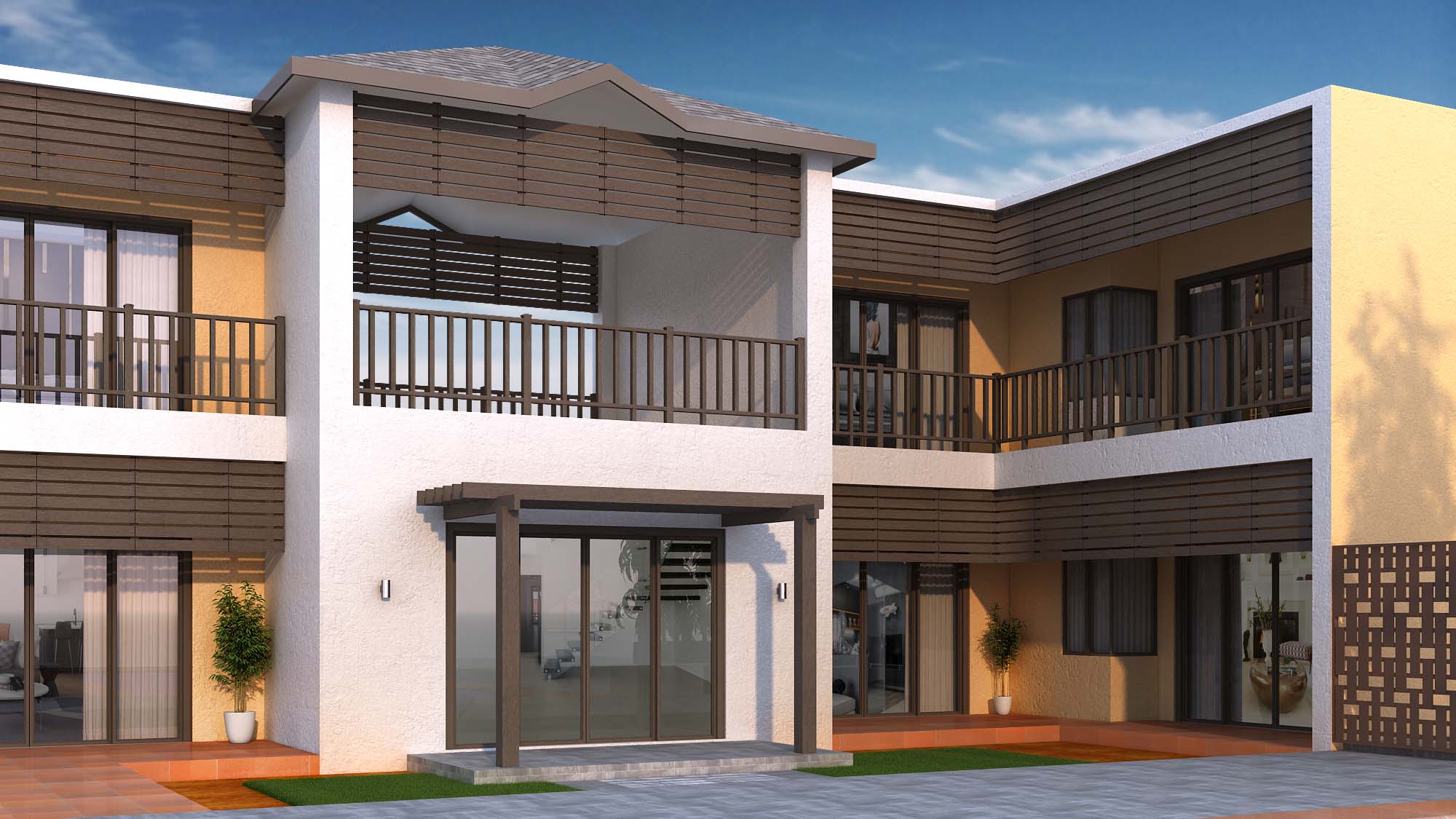 Versa Multipurpose WPC Planks
Everwood Versa multipurpose WPC planks are a versatile solution for different exterior and interior applications. Displaying exceptional natural wood looks and being highly durable in exterior conditions, Versa planks are UV & fade resistant requiring close to zero maintenance. Versa planks are the perfect alternative for natural wood, cement fiber planks, high pressure laminates, metals and other materials for exterior use and do not require any painting, sealing or coatings to retain the colours and finish.
Facades, elevations, gates, railings, louvers, ducts, casing, partitions, signage, screens, trelliswork, landscaping, furniture and more.