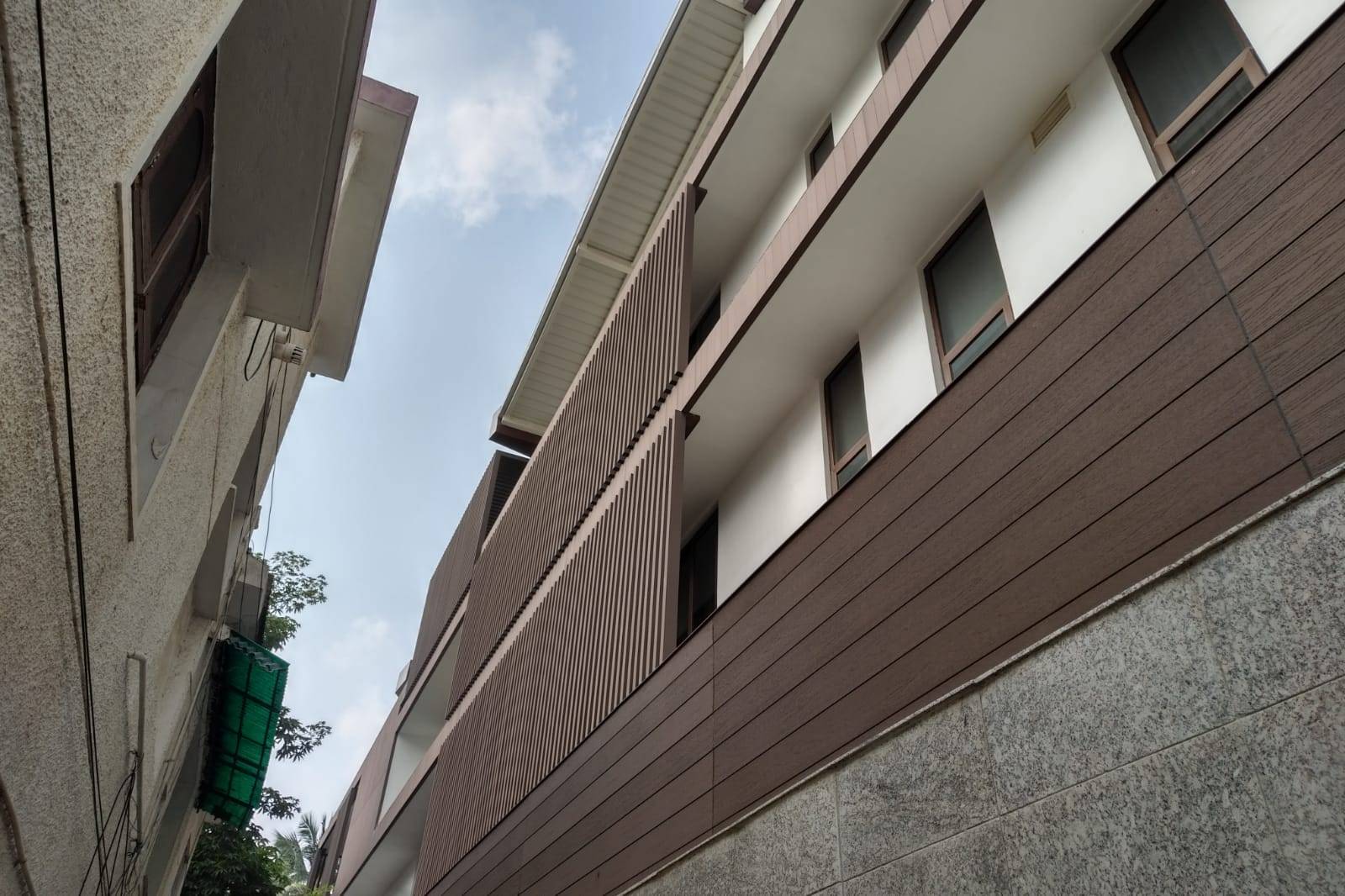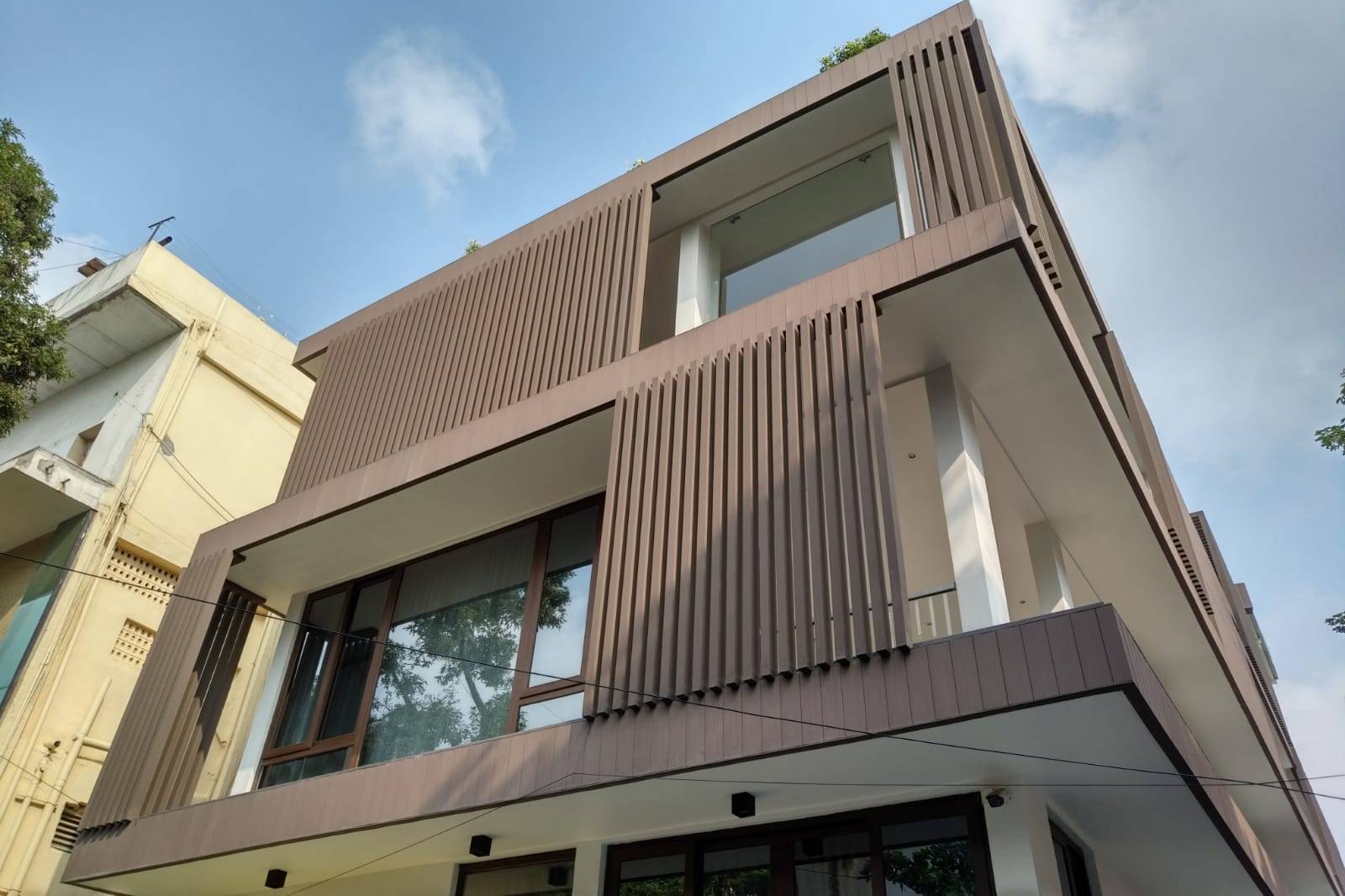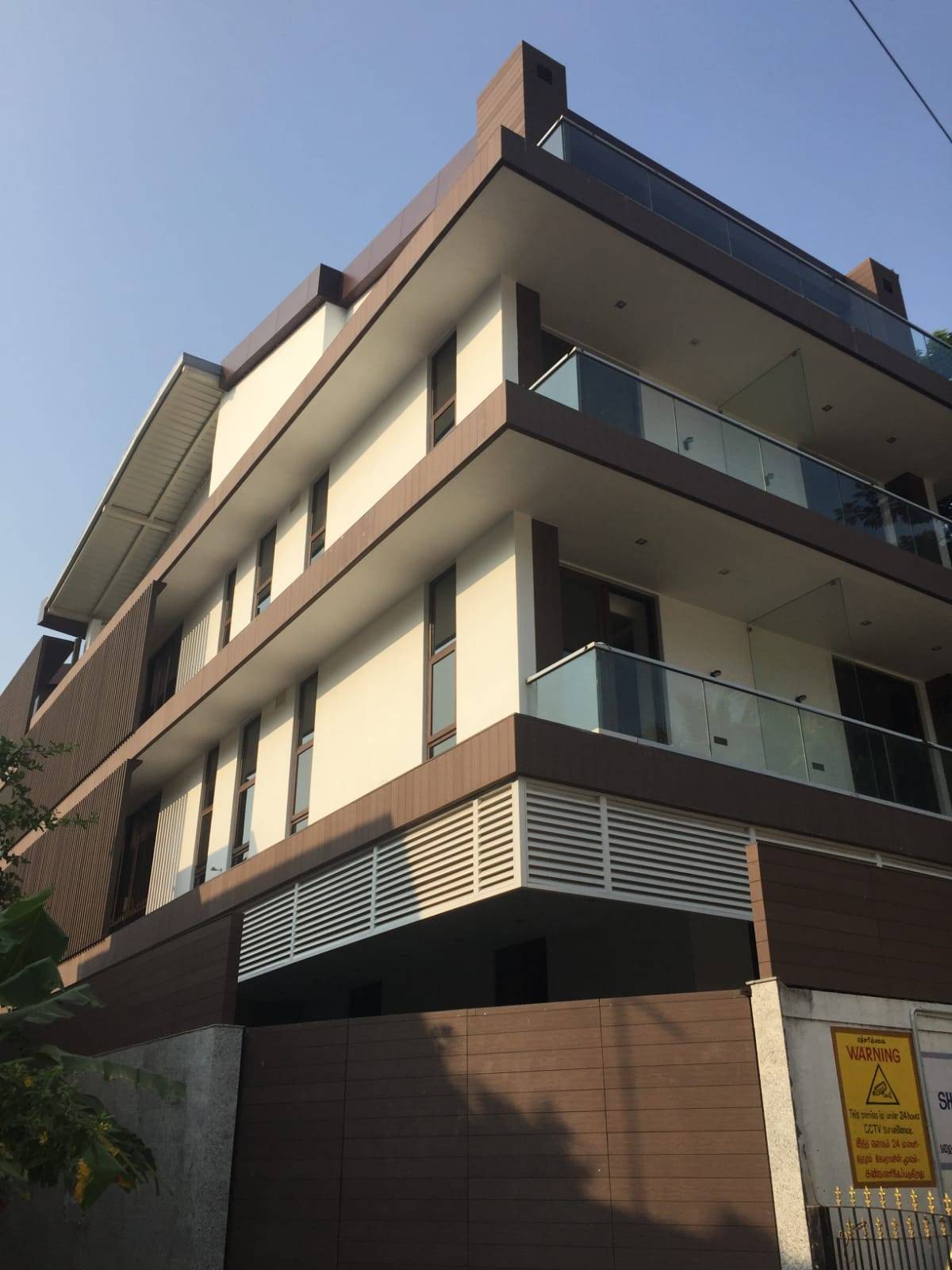 WhatsApp Image 2022-03-22 at 5.20.53 PM
WhatsApp Image 2022-03-22 at 5.19.40 PM
WhatsApp Image 2022-03-22 at 5.17.21 PM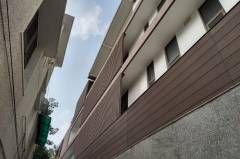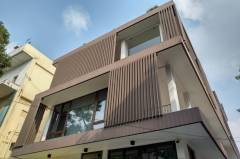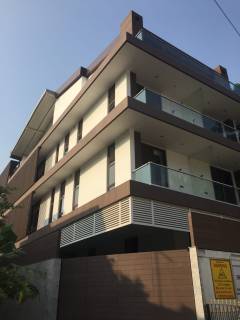 ATPL – Institutional Residence
The Project: Used as a private residence this uniquely designed building is a stand out in the residential location it is set in and was designed by famed architects Cherlathan Architects who are known for their eclectic and unique design.
The Requirement: The architects and client wanted to use a material that carried the aesthetics of pre-finished wood to complement the overall design and one that would weather well in coastal conditions. They required one material that would be applied on different surface and on the architectural features of the building including compound wall and gates. Their requirement was for exterior wall cladding, ceiling cladding, outdoor decks at different levels of the building, vertical fin features on the different floors, duct and maintenance chute coverings, an extension of the compound wall around the building and their gates.
The Solution: While other materials like HPL cladding, natural wood cladding, wood decking, aluminum louvers and other products were evaluated, all the applications could not be done with one material. Everwood WPC was the best option for the exterior cladding, outdoor decking, vertical features and all the other architectural requirements of the client.