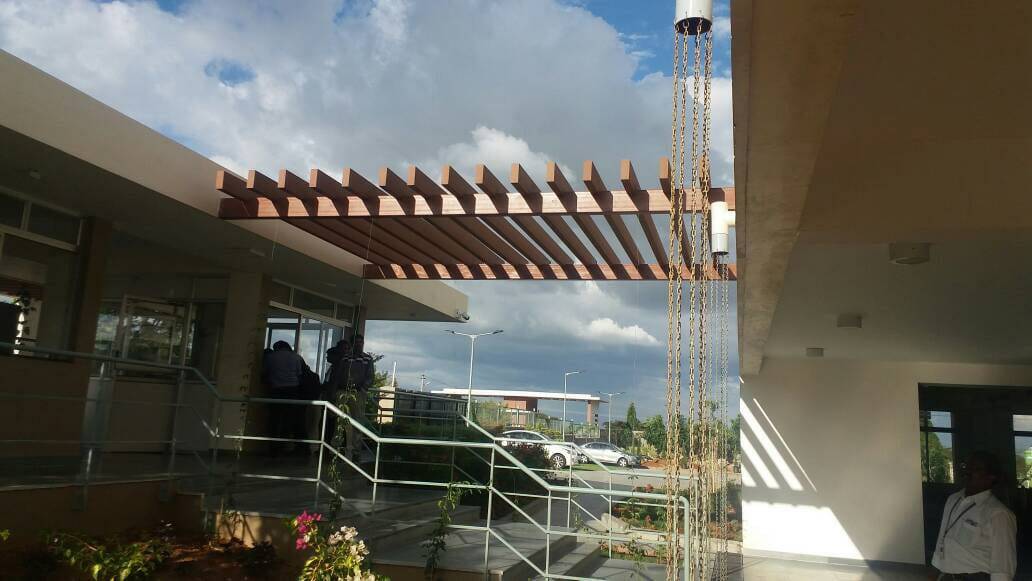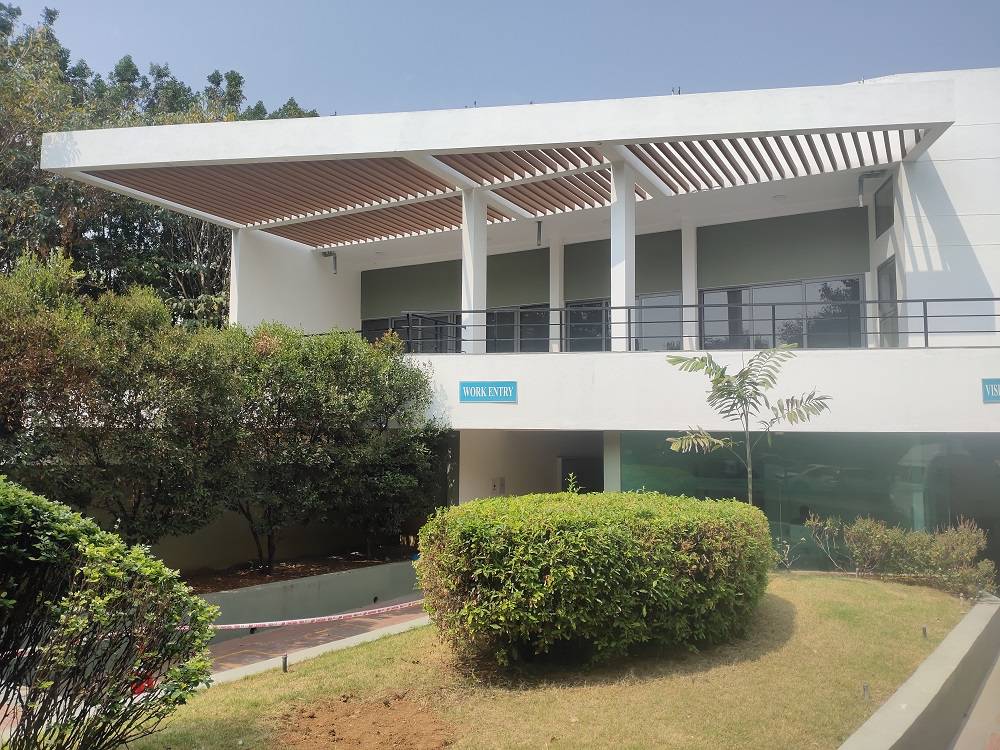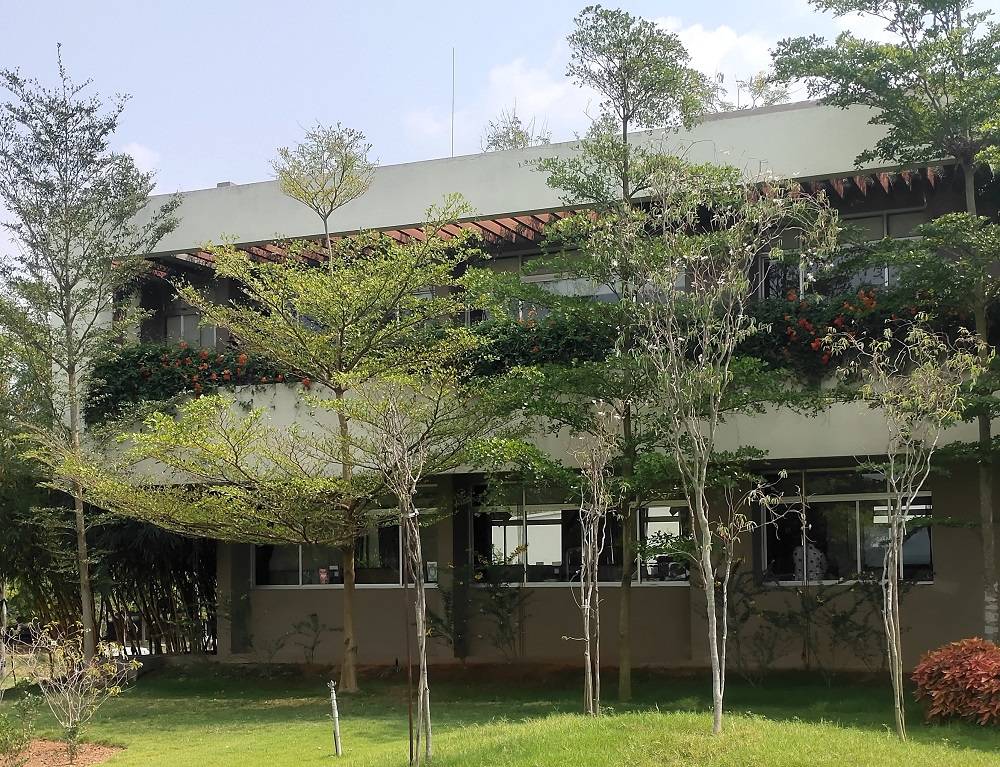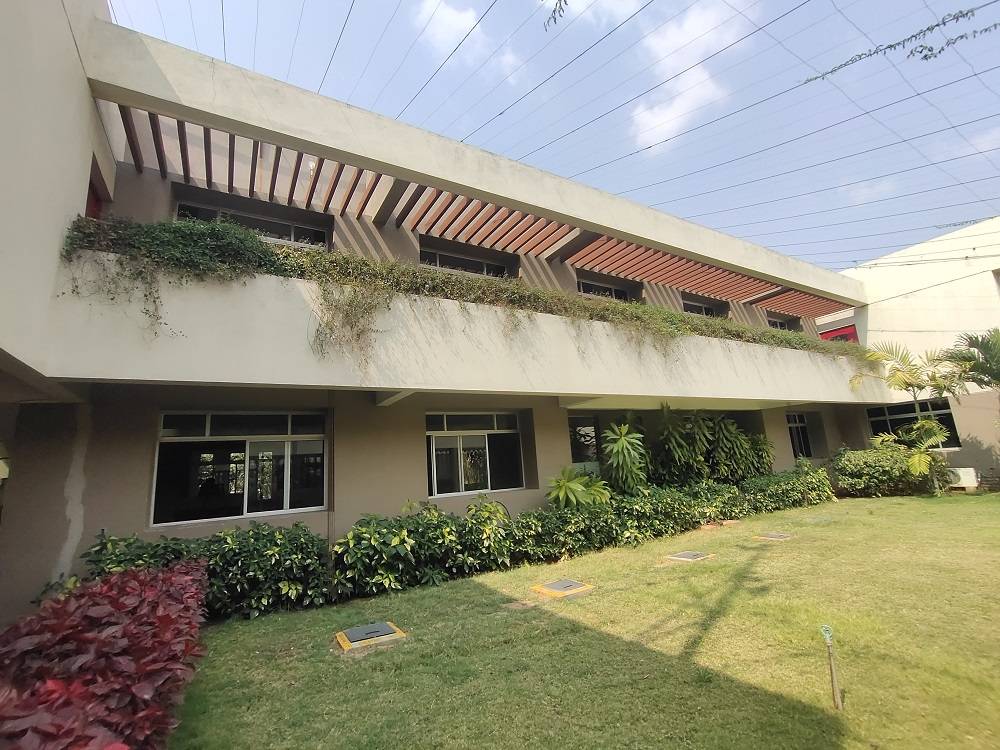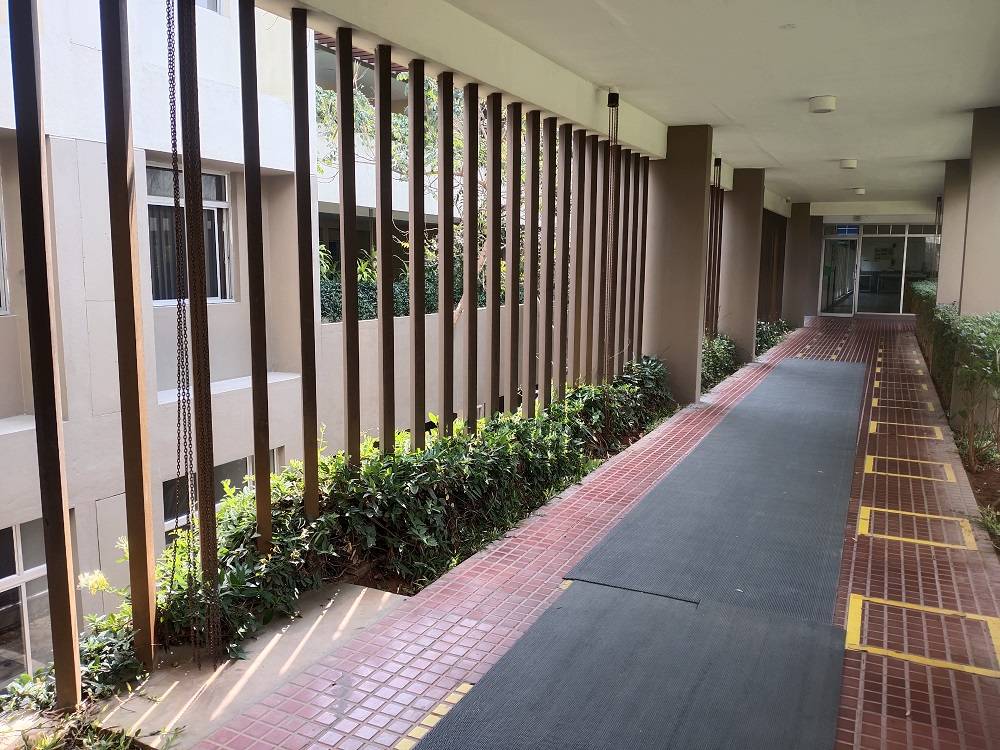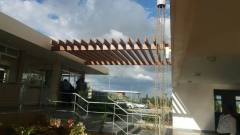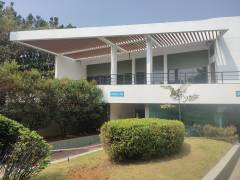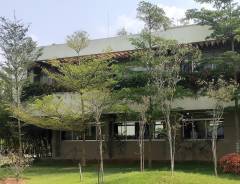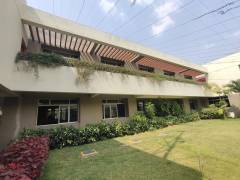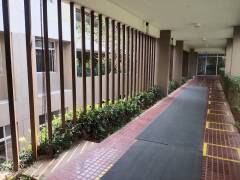 TEAL - Titan Engineering & Automation Limited
The Project: Located in the industrial town Hosur of Tamil Nadu, TATA's Titan Engineering and Automation facility are their manufacturing premises of the iconic Titan brand of watches, Tanishq jewellery, and other lifestyle products.
The Requirement: True to the TATA philosophy this industrial facility is a combination of functionality and grandeur. The factory spread over a large expanse needed a material that would complement the industrial concept of its buildings and at the same time create an aesthetic accentuated appeal of wood highlighted into the architecture. A no-maintenance solution for Horizontal fin features, WPC pergolas, and vertical WPC elevation baffles were required both on the exteriors and interiors of the industrial spaces.
The Solution: Needing an environmentally friendly, maintenance-free solution to create the requirements of outdoor pergolas, elevation fins, and other architectural features, Everwood WPC pergola sections were used to good effect in multiple ways that helped create the look and feel of natural wood and blend into the design intent.