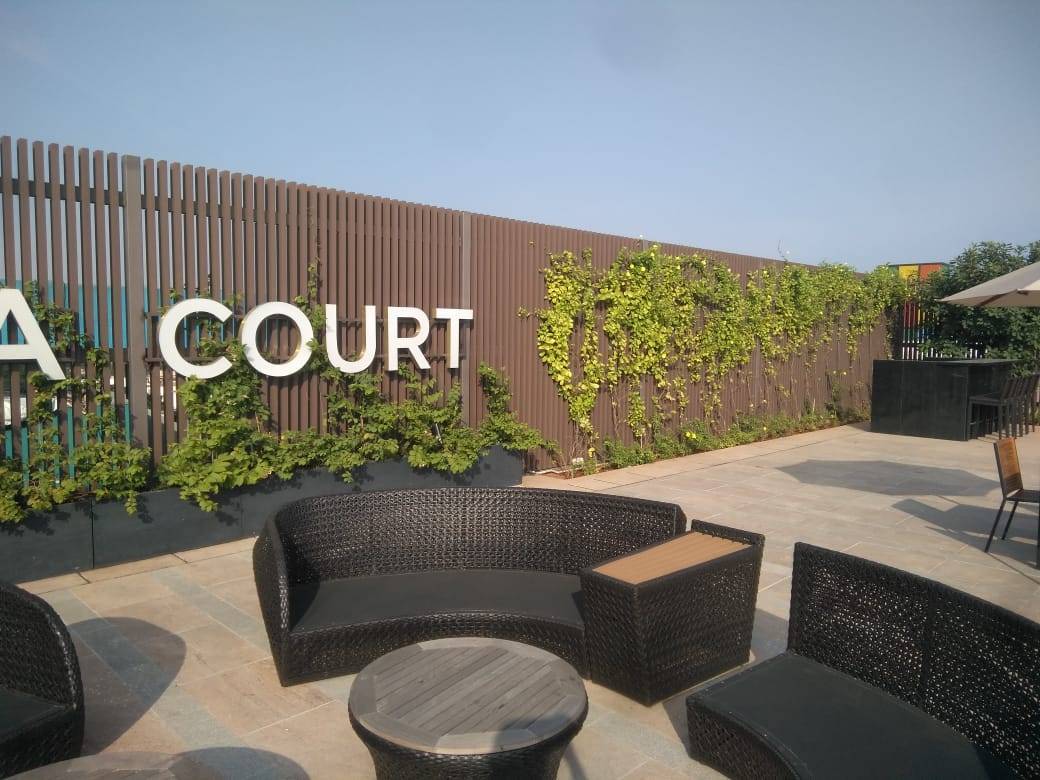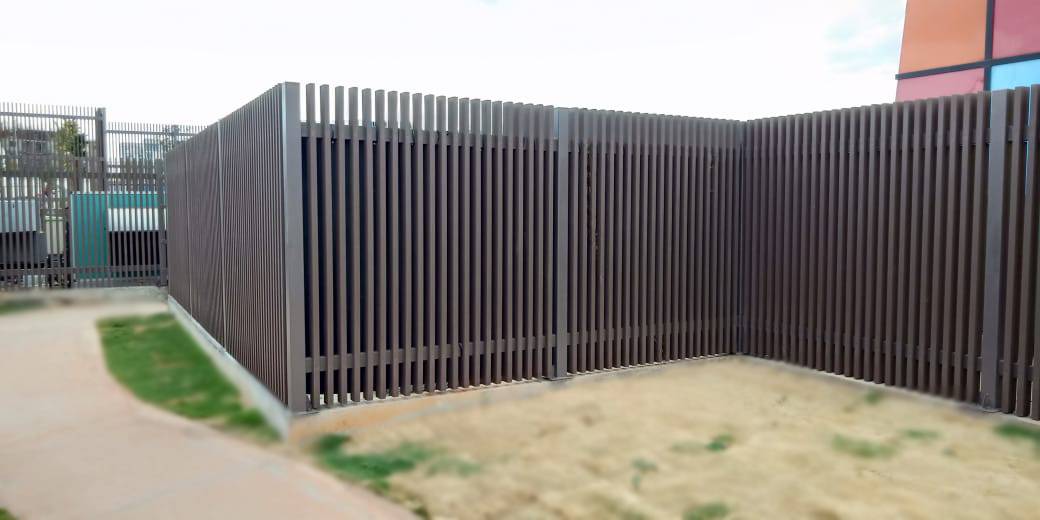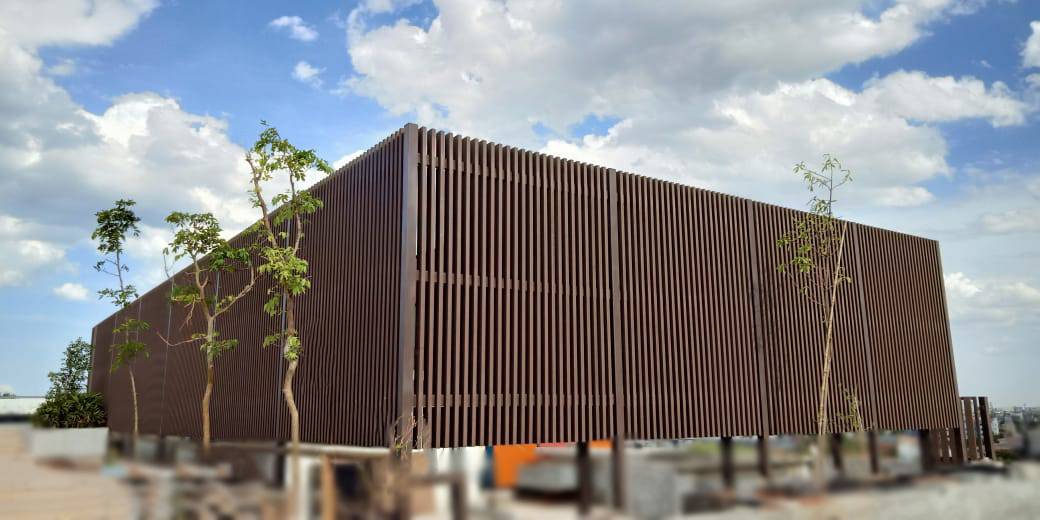 WhatsApp Image 2019-07-04 at 4.36.57 PM (1)
WhatsApp Image 2019-07-04 at 4.37.04 PM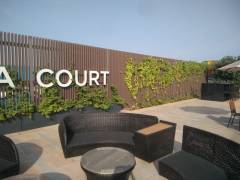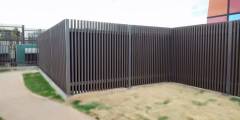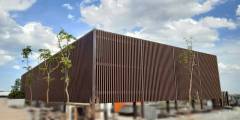 Virtous Retail – Chennai Mall
The Project: Promoted by the international property developers Xanders, VR Mall located at Anna Nagar Chennai redefines the experience of retail and hospitality with an international level amphi-theatre, swimming pool and recreation space on the terrace.
The Requirement: The mall houses retail shopping and hospitality in the lower floors of the building, leaving the terrace as a central part housing the main recreational area. However, all the MEP, HVAC and other maintenance installations are also on the terrace space. The developer needed screening that was weatherproof, impact resistant and durable. Importantly, the material needed to look good as a large volume of customers and guests used the space for recreational reasons and events that the mall hosted. The material also needed to be highly heat and fire resistant with high heat generated from the maintenance machinery.
The Solution: Needing a material that had to fit all the technical parameters was always going to be a challenge and CBRE the consulting project managers along with the inhouse designers and management at VR certified Everwood WPC screens, WPC louvers and other design features to be done in a structural framework of mild steel and WPC vertical fin sections.