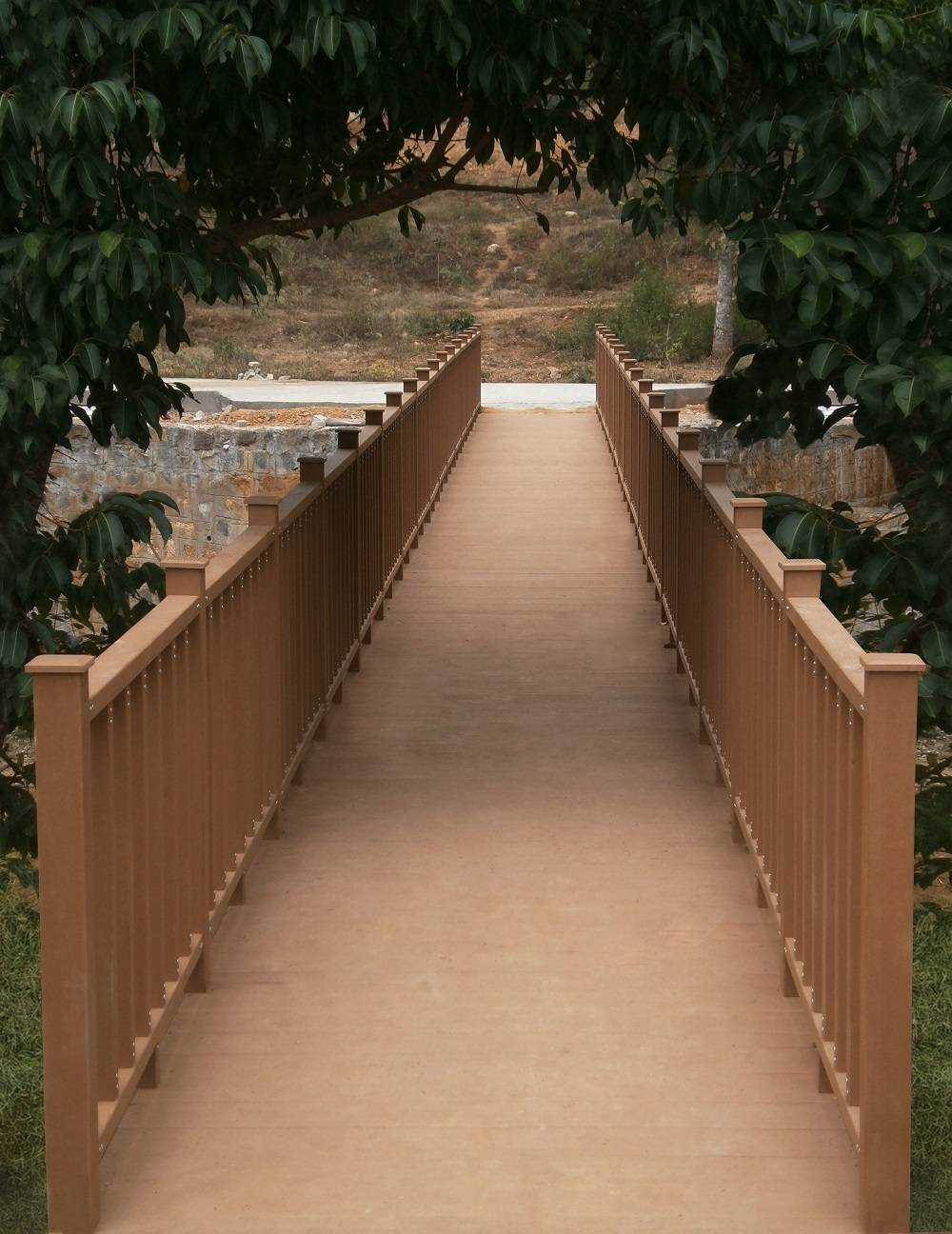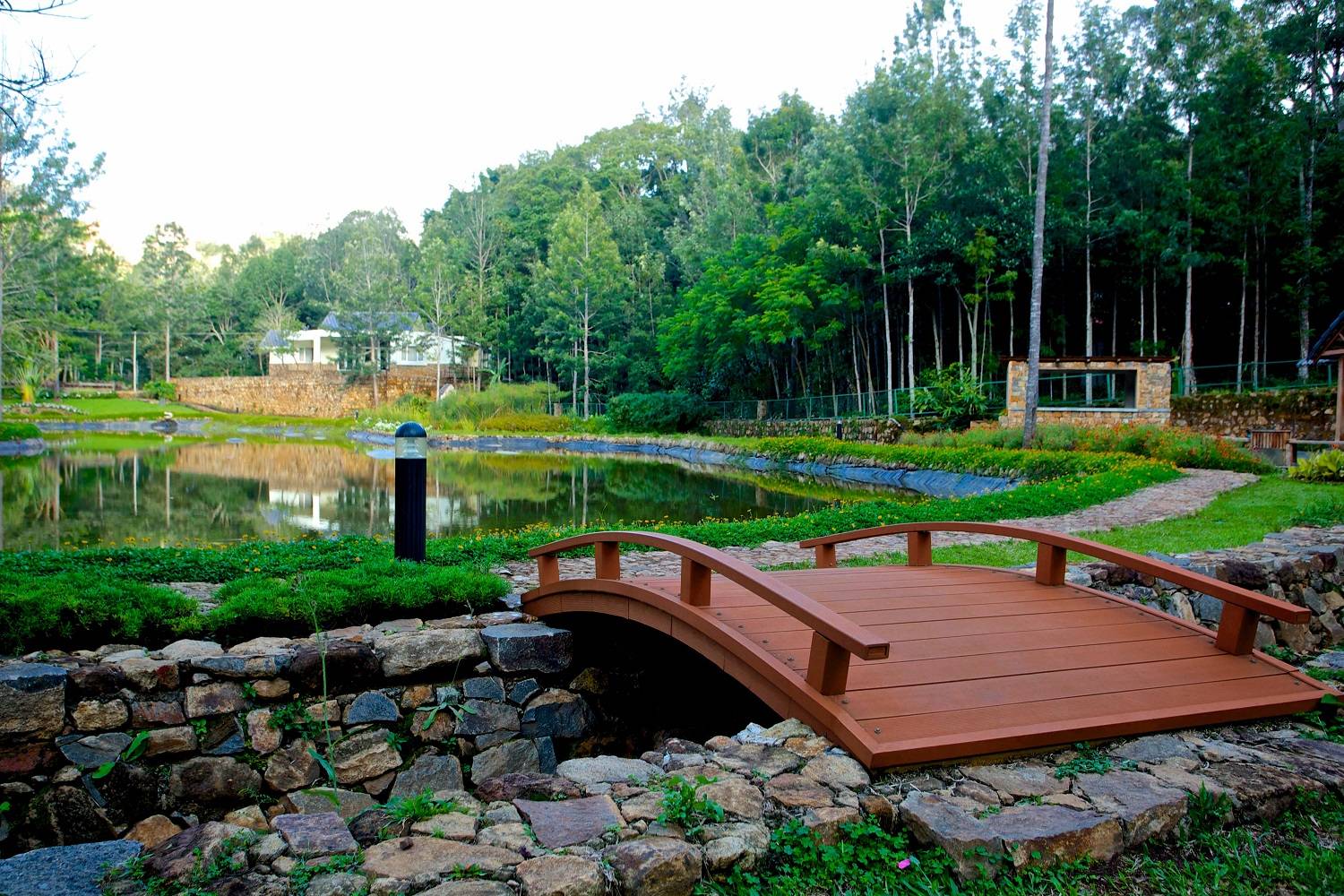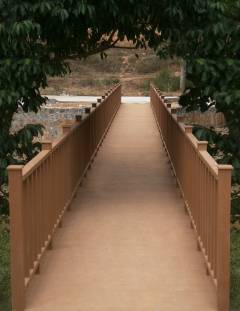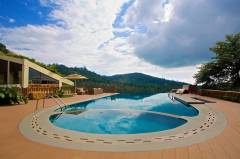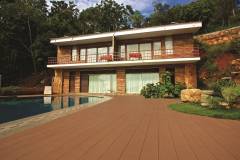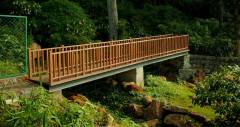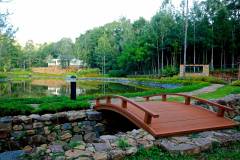 The Project: Developed by the Greenfields Shelters Group, Wild Orchids Estates is one of the most environmentally sensitive projects developed across the country. Set in the beautiful hills of Yercaud, this projects sets unprecedented environment standards in all aspects.
The Requirement: The promoters of Wild Orchids Estates set a clear vision that only environmentally sensitive materials would be used across all facets of the 60 acres project. Right from its own lake fed by ground water and age old shola trees this property is an epitome of environmental friendliness. However, the location is one that experiences huge temperature variations and heavy rainfall most a large part of the year. The client needed a material that was from recycled sources, produced through clean manufacturing technology, aesthetic, durable and cost effective for large requirement. Their need was for outdoor poolside decking, garden pergolas, fencing, bridge railings and barricades.
The Solution: Everwood WPC has all the attributes the developers were looking for. Asthetic, durable and most importantly sustainable. The clubhouse pool decking and villas pool decking was done with Everwood WPC Classic deck planks and garden pergolas, railings and other scope with Everwood WPC Lite profiles for different applications.