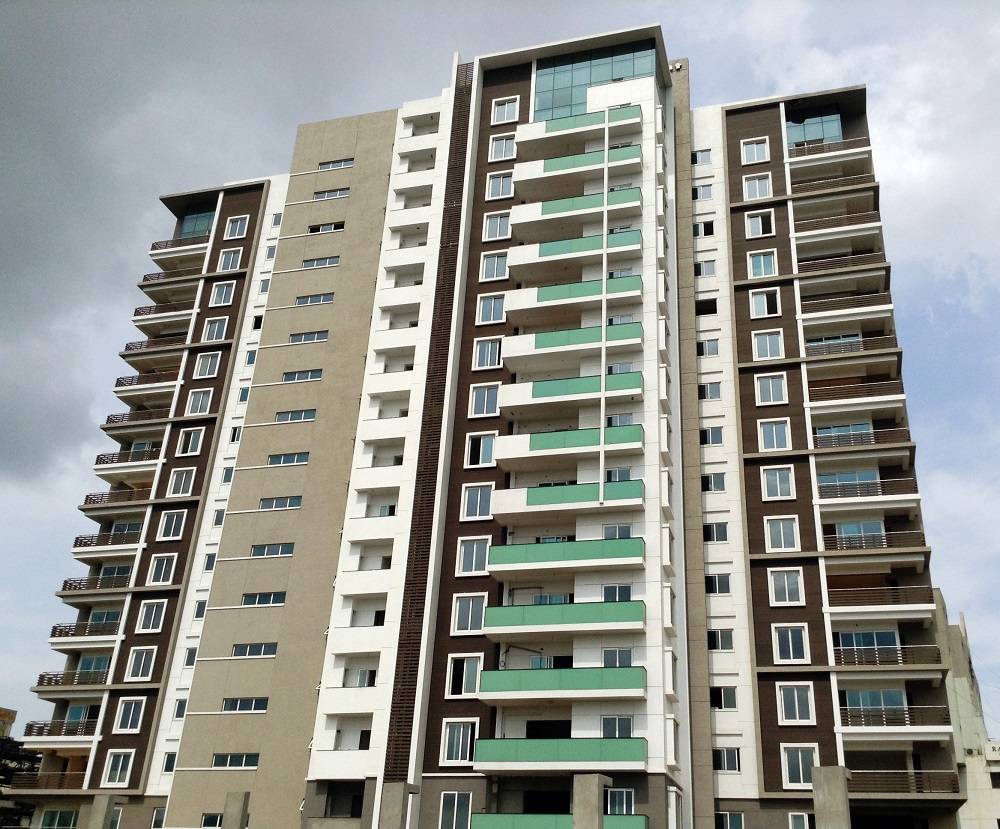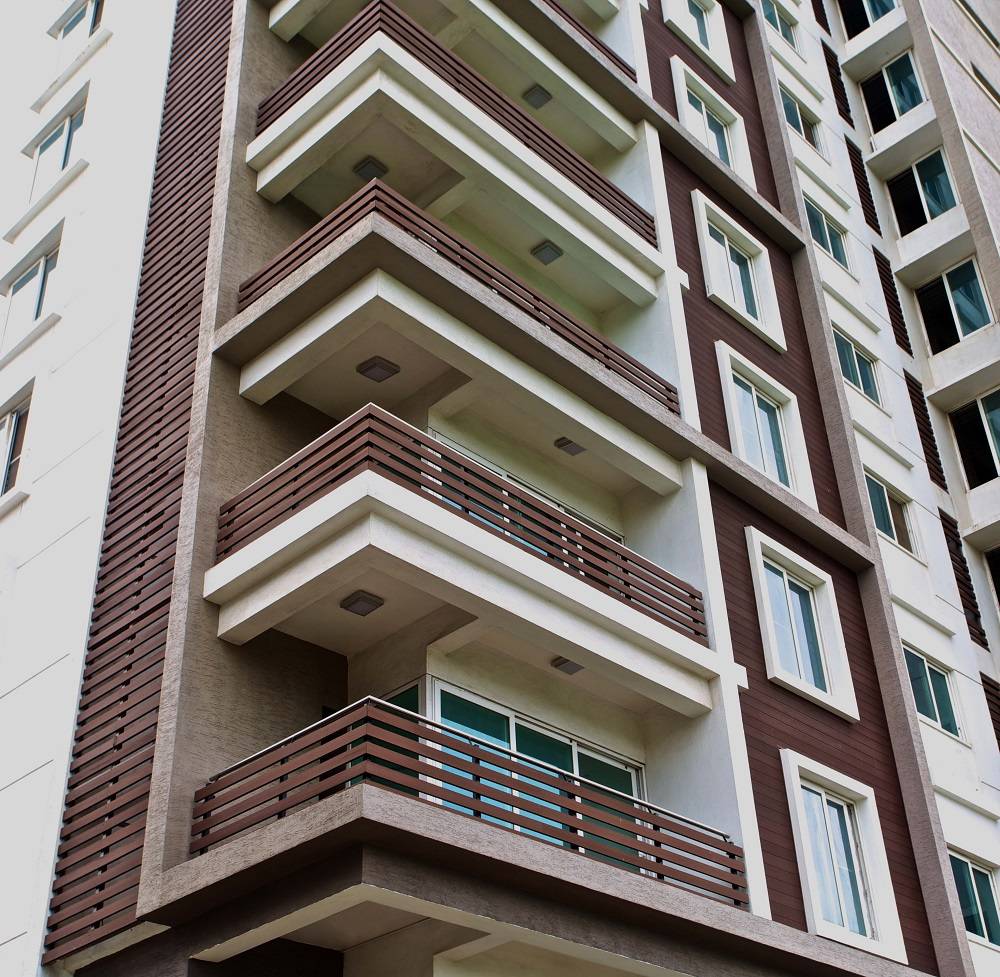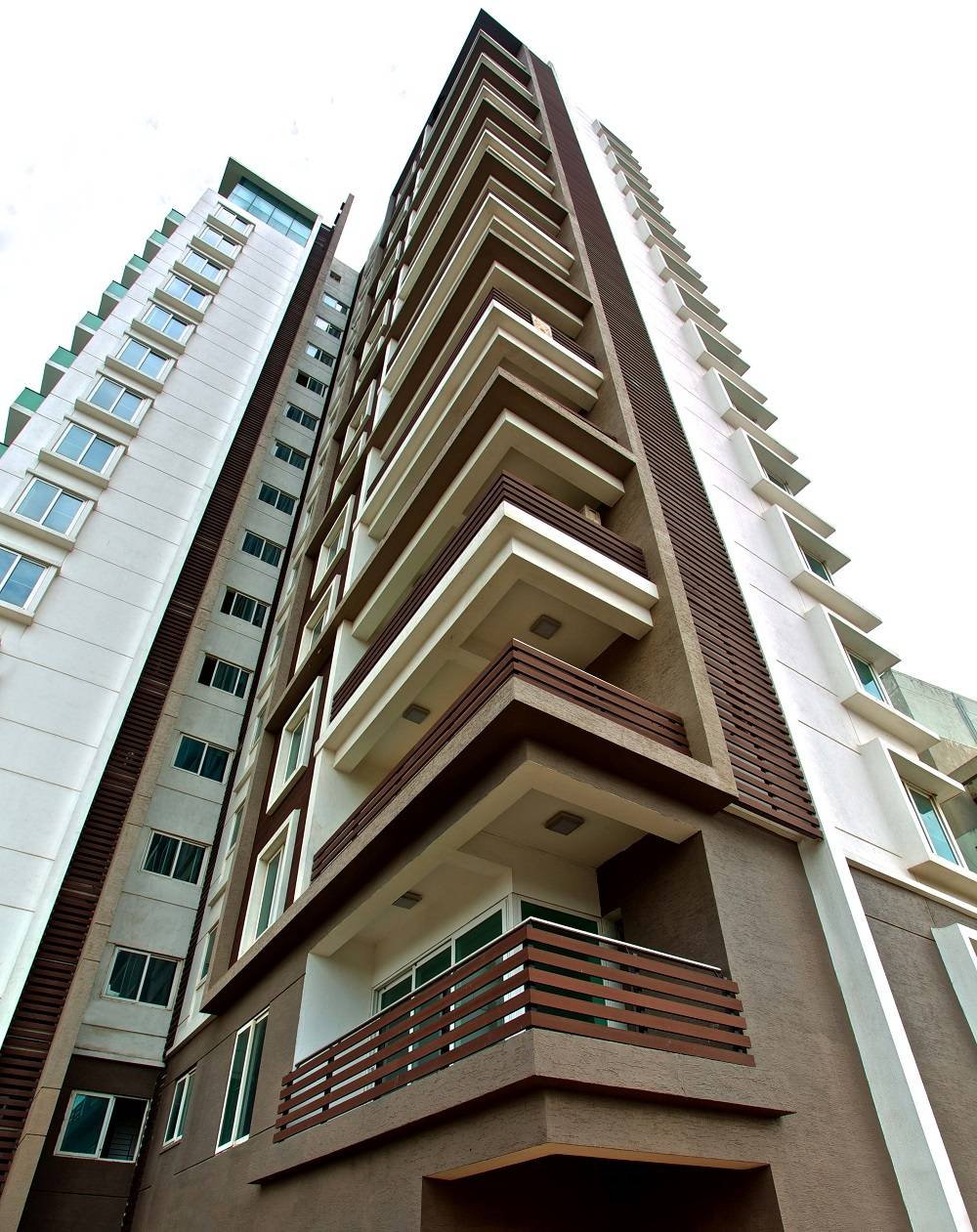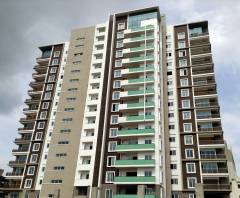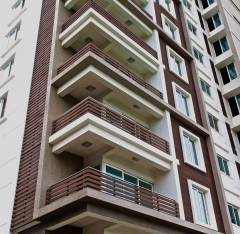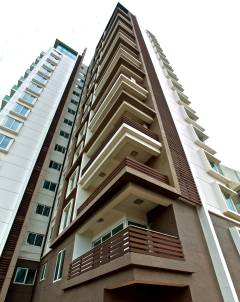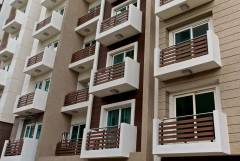 The Project: Panache, by Arihant is located in Arumbakkam and is a standout multi-storey building in the landscape and skyline of Chennai. The project is an upmarket development with premium finishes all around.
The Requirement: Panache being a 16 storey apartment development, the exterior finishing materials not only needed to blend in with the design intent but had to be extremely weather resistant and fade-proof. The developer also wanted a material that could be used for different applications with the same look and feel. Their requirement was one material for the exterior wall cladding, balcony railings, and service ducts besides other applications. The material needed to be strong and durable to replace the regular materials conventionally used for these applications.
The Solution: Everwood WPC exterior fade-resistant cladding panels were the perfect solution for the entire exterior cladding of the building. To match the look and feel of the wood cladding, Everwood balcony railing profiles and WPC louver profiles were used for the balconies and service ducts.