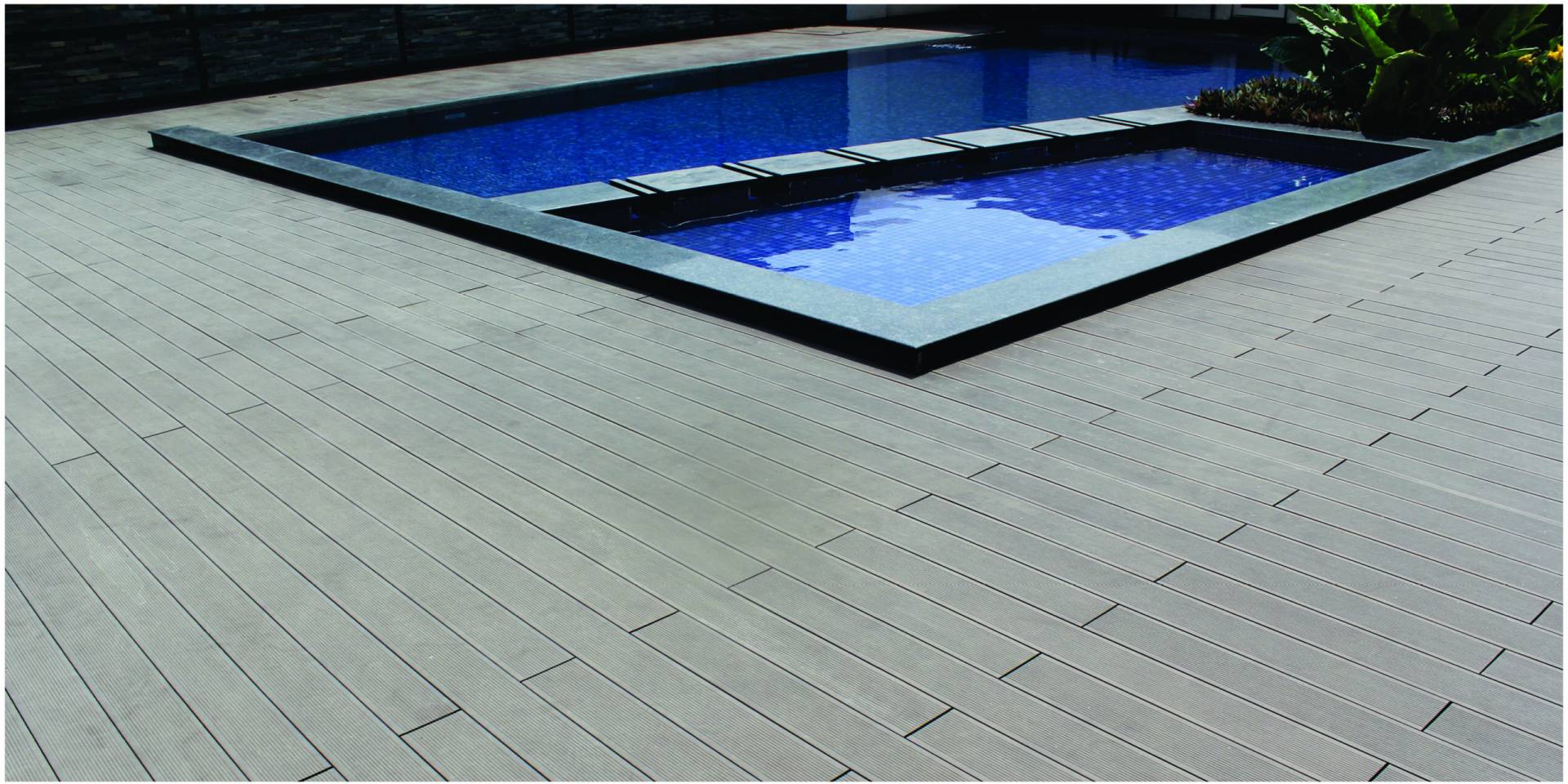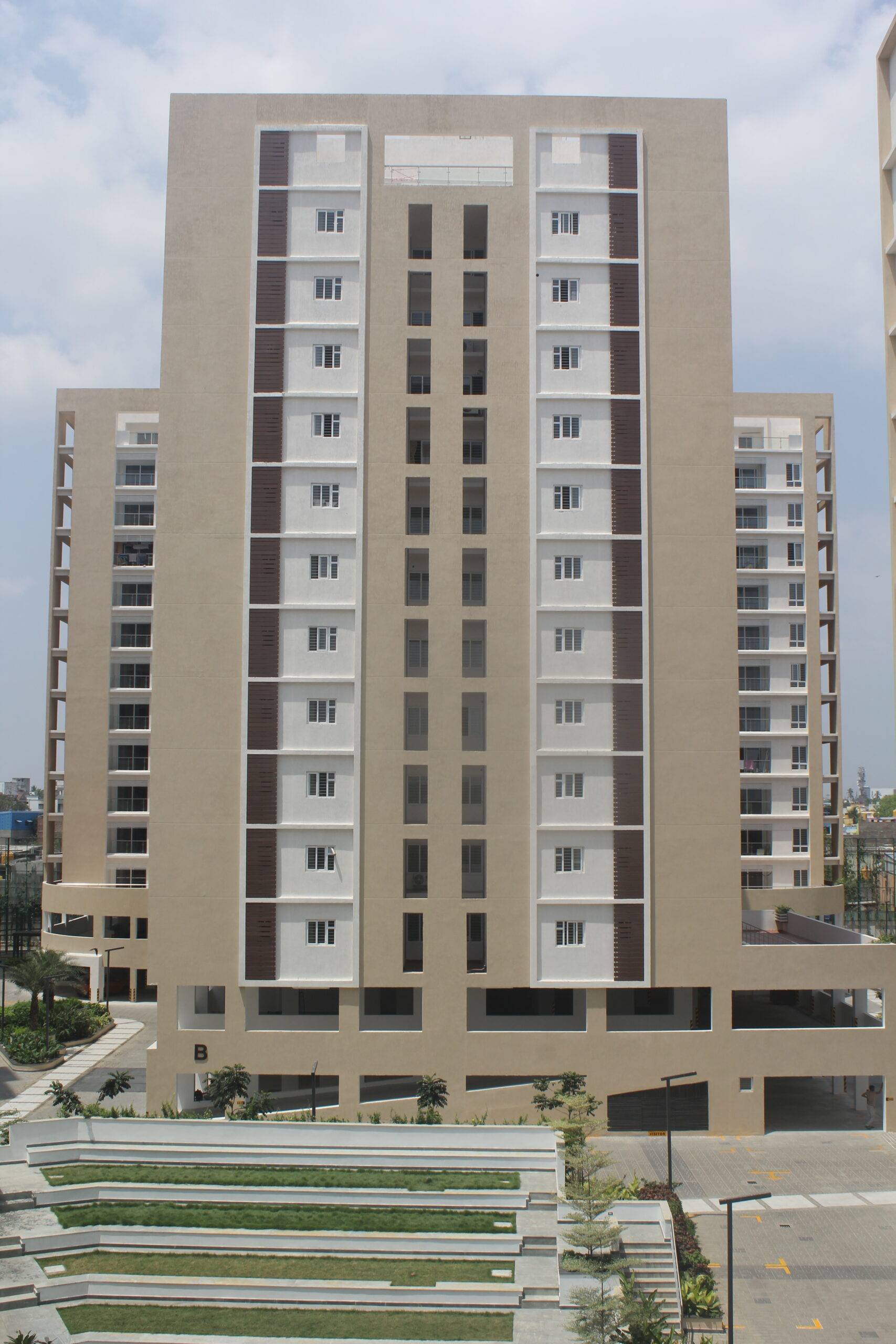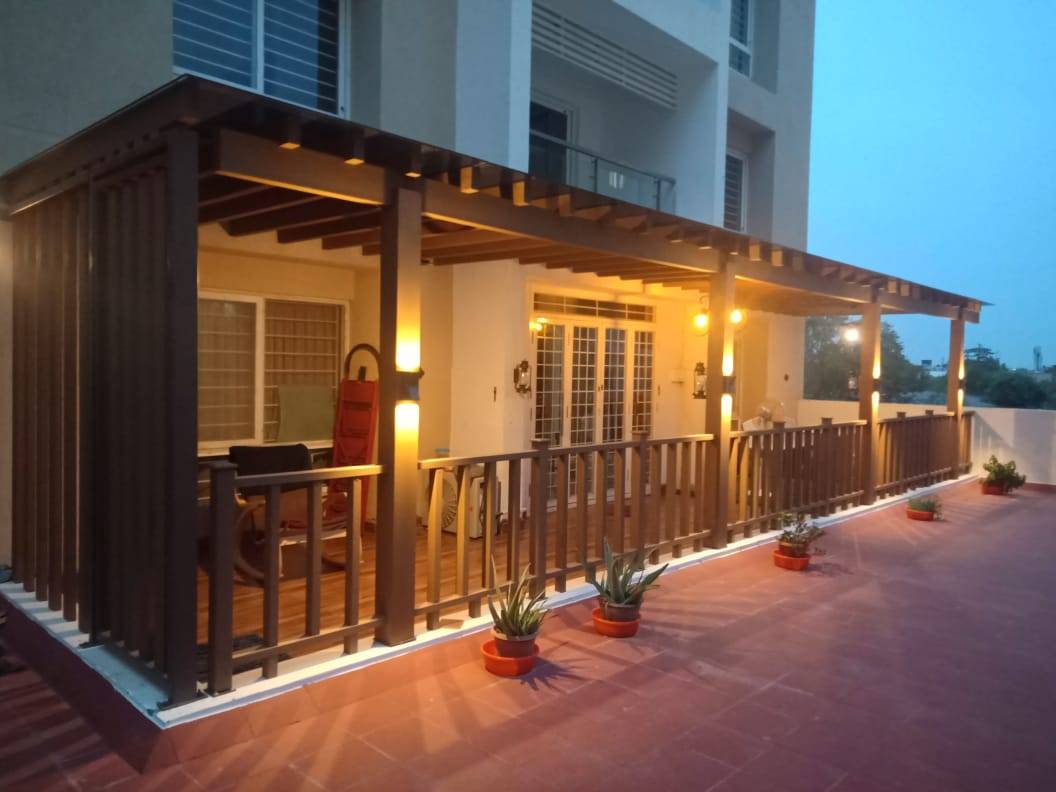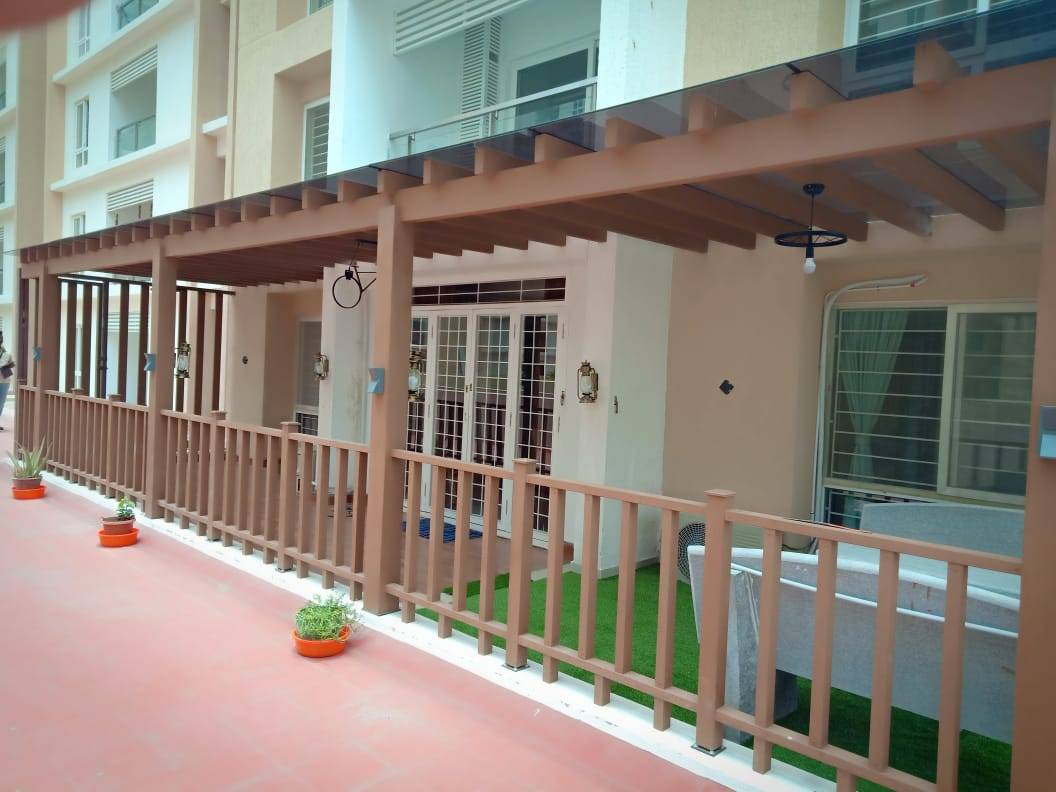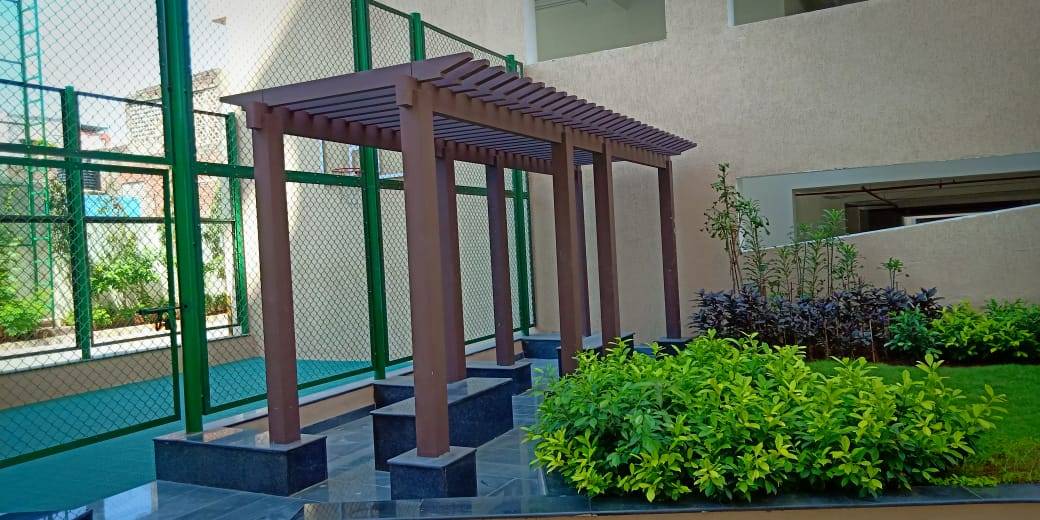 Everwod Projects Album_REVISED.cdr
WhatsApp Image 2022-03-05 at 1.04.50 PM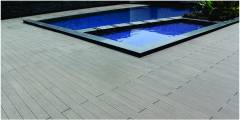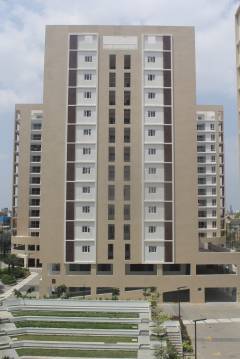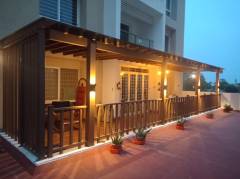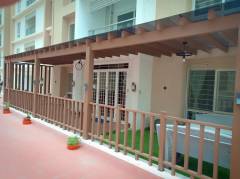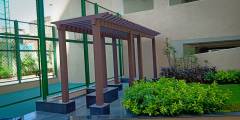 The Project: Set in the midst of the iconic AVM Film Studios at Vadapalani, Chennai,  ASTA AVM promoted by Asta Properties comprises of over 650 apartments, a clubhouse, and other premium amenities.
The Requirement: ASTA AVM is a truly distinct property development that combines the charm of Indian Architecture for premium living. With a keen eye for detail and perfection, the architects NVA and promoters used only the highest quality materials and finishes. Their requirement was a single material for the poolside outdoor decking, garden & terrace pergolas, elevation features and to cover the MEP service ducts. They wanted a material that was importantly functional in all these applications, carried premium aesthetics, and was cost-effective in a large development like this.
The Solution: Considering the clear customer requirements, Everwood Endura WPC deck planks was used for the high traffic poolside decking, the garden & terrace pergolas were done with typical pergola profiles, and the ducts and elevations with Versa multipurpose exterior WPC planks. Installation of all scopes was also carried out by Everwood.