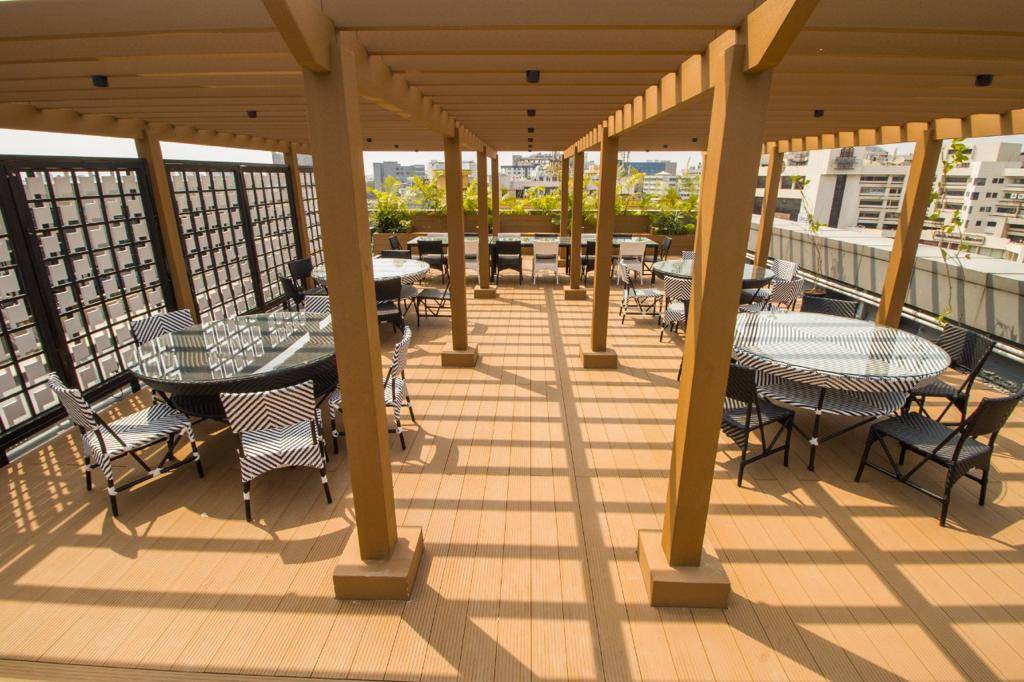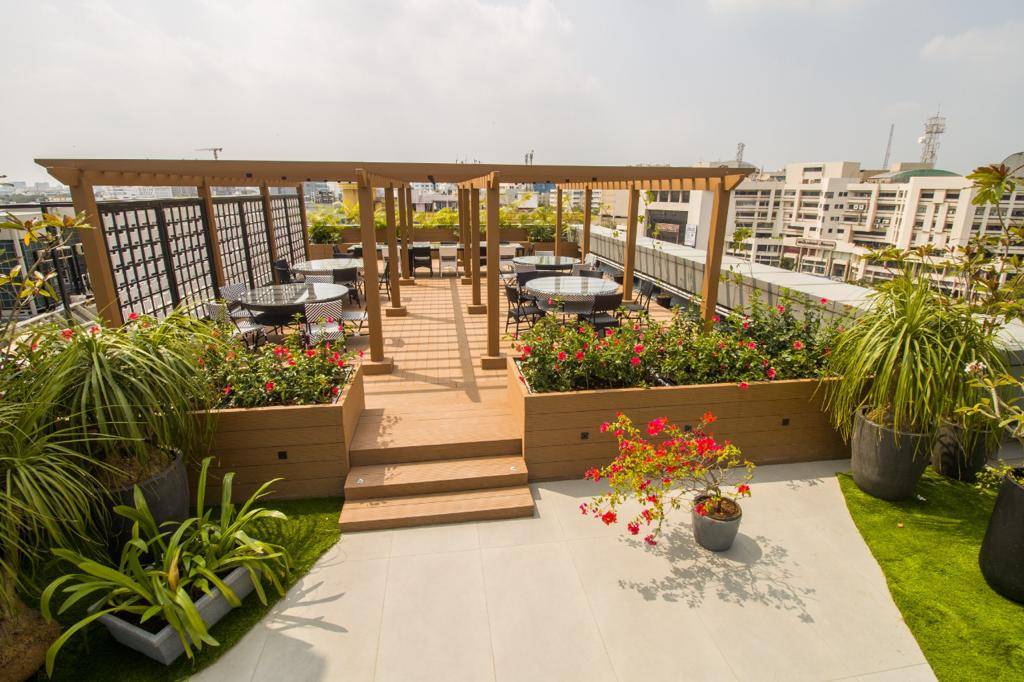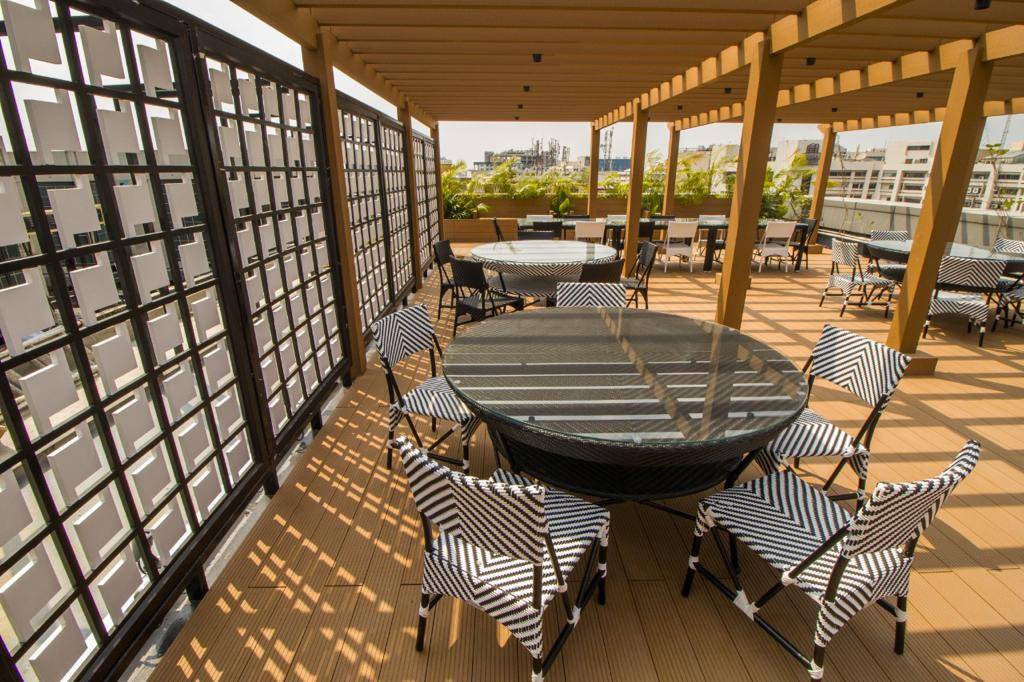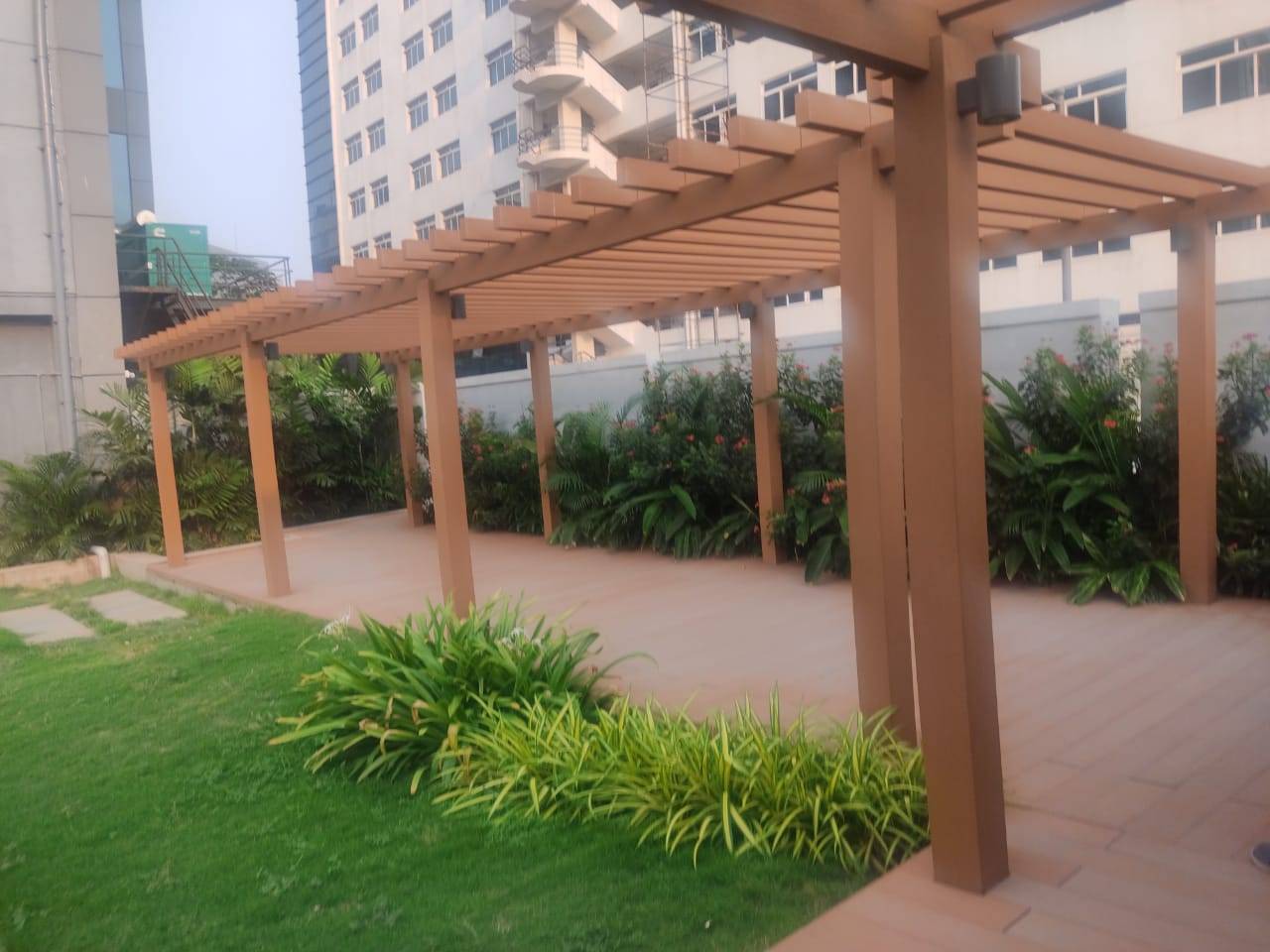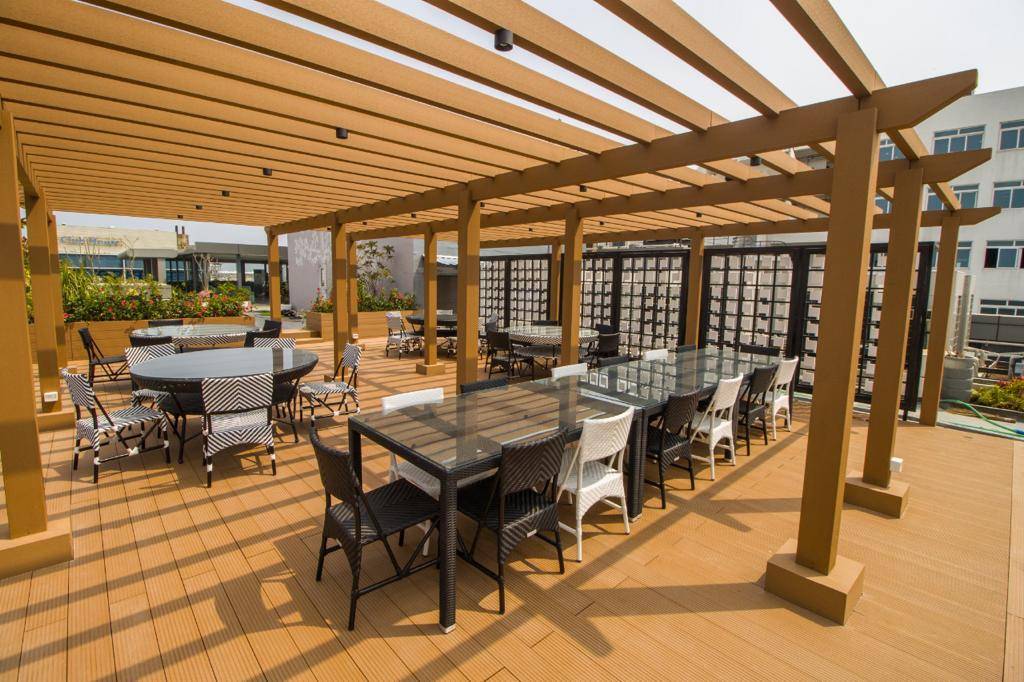 WhatsApp Image 2022-03-05 at 11.29.02 AM (1)
WhatsApp Image 2022-03-05 at 11.29.02 AM
WhatsApp Image 2022-03-05 at 11.29.03 AM (1)
WhatsApp Image 2022-03-05 at 11.29.03 AM (1)
WhatsApp Image 2022-03-05 at 11.29.03 AM (1)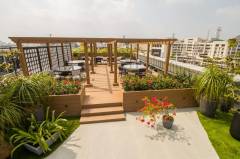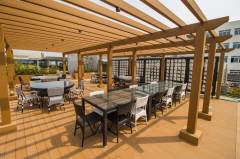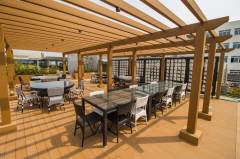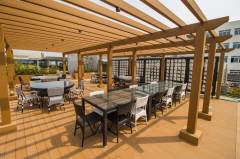 The Project: Designed by Kharche Associates and executed in collaboration with Foliage Unlimited and Genius Loci landscape this office building is an epitome of sublime style and elite corporate standing.
The Requirement: As a part of their corporate culture Tagros Chemicals have allocated adequate open and recreational spaces in their business headquarters for management and staff to relax and rejuvenate during the working day. It required that their open garden space on the ground floor and the terrace space was well decorated and made functional for in-house and corporate events. They needed chic and stylish outdoor spaces created on both the garden and terrace as a part of the design.
The Solution: Everwood WPC pergolas were designed for the terrace keeping in mind their corporate events with Classic decking and seaters to go with the functionality of the space. WPC planters were created to add the landscape design theme. The ground floor garden area was done up with a pergola and surfaced with Classic decking adding beauty to the staff leisure space.